On June 7, 1993 AmEuro Metals B.V. was founded, so this week we will celebrate our 25th anniversary. To give you an impression of the company's history and development, we created a visual time line that shows the milestones and highlights.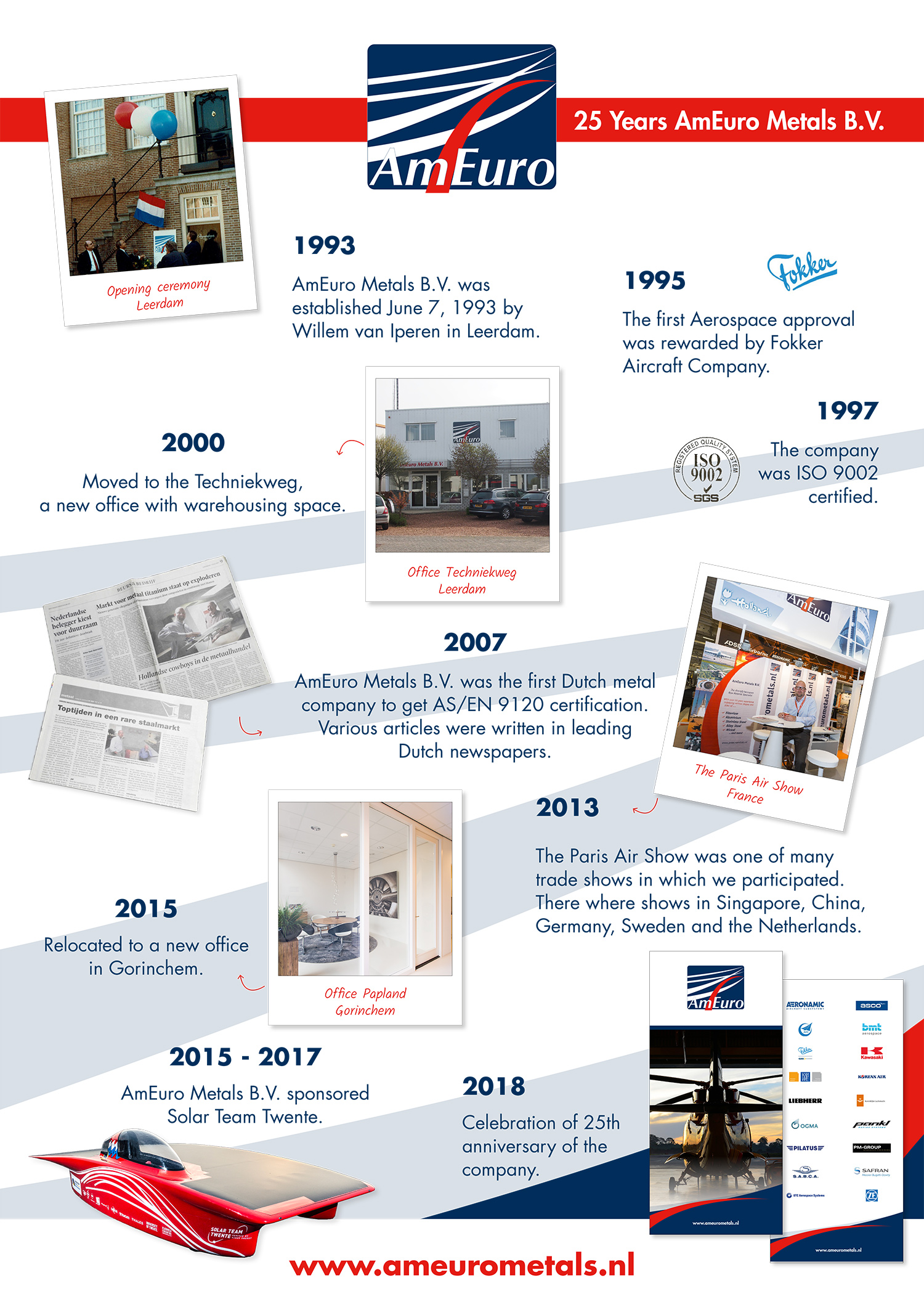 We would like to thank all our customers and vendors, current and past, for all the support and trust that has been given to our company. We are looking forward to continuing our relationship for many more years. Also, a small word of gratitude to the founding parents of the company Willem and Toos van Iperen, without them, we would not have been here today.
To celebrate the company's birthday, we will be closed on the big day, June 7, we will be open again as usual on June 8th.
Thanks in advance for your understanding.
Best Regards,
Olaf van Iperen