Stainless Steel
In metallurgy, stainless steel, also known as inox steel or inox from French "inoxydable", is defined as a steel alloy with a minimum of 10.5%[1] to 11% chromium content by mass. It is also called corrosion-resistant steel or CRES when the alloy type and grade are not detailed, particularly in the aviation industry. Stainless steel is used where both the properties of steel and resistance to corrosion are required.
History
A few corrosion-resistant iron artifacts survive from antiquity. A famous example is the Iron Pillar of Delhi, erected by order of Kumara Gupta around AD 400. The corrosion resistance of iron-chromium alloys was first recognized in 1821 by French metallurgist Pierre Berthier, who noted their resistance against attack by some acids and suggested their use in cutlery. Metallurgists of the 19th century were unable to produce the combination of low carbon and high chromium found in most modern stainless steels, and the high-chromium alloys they could produce were too brittle to be practical. In the late 1890s Hans Goldschmidt of Germany developed an aluminothermic (thermite) process for producing carbon-free chromium. Between 1904 and 1911 several researchers, particularly Leon Guillet of France, prepared alloys that would today be considered stainless steel.
Stainless steel does not corrode, rust or stain with water as ordinary steel does, but despite the name it is not fully stain-proof, most notably under low oxygen, high salinity, or poor circulation environments. Generally speaking, stainless steel may be subdivided into four basic groups. Metallurgists refer to them as the, and stainless steels. A fifth type, duplex, is a combination of austenitic and ferritic.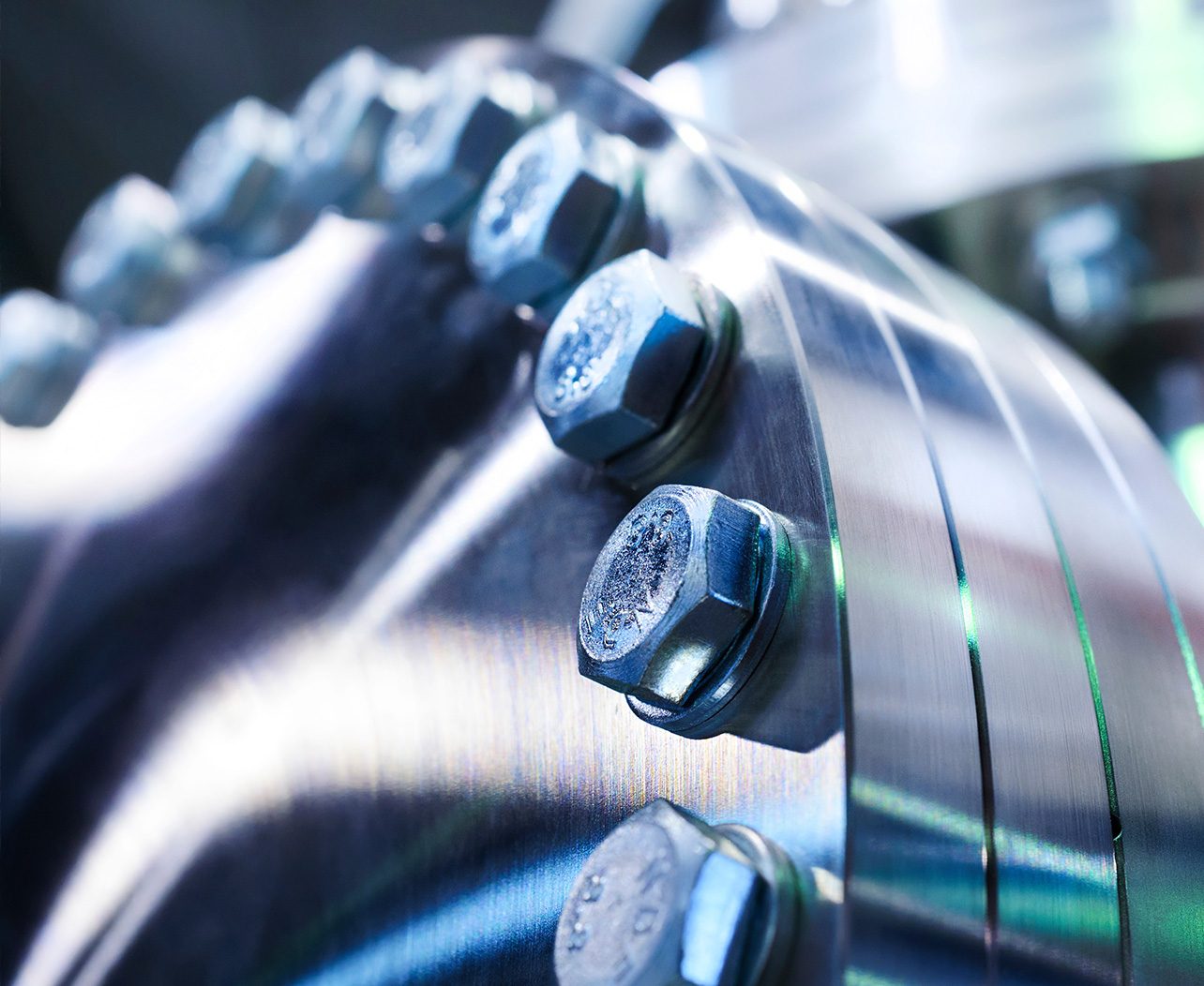 about stainless steel
Stainless steel's resistance to corrosion and staining, low maintenance and familiar lustre make it an ideal material for many applications. There are over 150 grades of stainless steel, of which fifteen are most commonly used. The alloy is milled into coils, sheets, plates, bars, wire, and tubing to be used in cookware, cutlery, household hardware, surgical instruments, major appliances, industrial equipment and as an automotive and aerospace structural alloy and construction material in large buildings.
Storage tanks and tankers used to transport orange juice and other food are often made of stainless steel, because of its corrosion resistance and antibacterial properties. This also influences its use in commercial kitchens and food processing plants, as it can be steam-cleaned and sterilized and does not need paint or other surface finishes. Stainless steel is used for jewelry and watches with 316L being the type commonly used for such applications. It can be re-finished by any jeweler and will not oxidize or turn black.
Stainless steel is 100% recyclable. An average stainless steel object is composed of about 60% recycled material of which approximately 40% originates from end-of-life products and about 60% comes from manufacturing processes.
Standard Stainless Steel Sheet finishes
The finished are designated by a system of numbers, and these are broadly described hereunder relative to the finishing operations employed. It should be remembered that different grades of Stainless Steel can result in a variation of visual appearance for the same finishing operation. The thickness can also have an effect, generally the thinner the material the smoother the surface finish.
The thicker gauge sizes of Stainless Steel are hot rolled. This is done at high temperatures and will always result in a scaled surface. Stainless Steel Flat Product is supplied in the annealed ie fully softened condition. This is also a high temperature operation and unless carried out in a very closely controlled inert atmosphere, will result in oxidation (scaling) of the surface. The scale is usually removed by a pickling process, that is the removal of the scale by use of suitable acids, and the passivated by the use of Nitric Acid.
No. 0 Finish
Also referred to as Hot Rolled Annealed (HRA). The plate is hot rolled to required thickness, and then annealed. No pickling or passivation operations are effected, resulting in a scaled black finish. This does not develop the fully corrosion resistant film on the Stainless Steel, and except for certain high temperature heat resisting applications, this finish is unsuitable for general end uses.
No. 1 Finish
Plate is hot rolled, annealed, pickled and passivated. This results in a dull, slightly rough surface; quite suitable for industrial applications which generally involve the range of plate thicknesses. Grinding marks may be visible in isolated areas.
Some of the thinner thicknesses within the plate range are Cold Rolled; but Sheet, Coil and Strip gauges are produced by Cold Rolling, ie rolled without and heating of the material. Cold Rolling hardens the material, and the thinner sizes may have to be subjected to an intermediate anneal and pickle, or bright annealed, during the reduction of thickness to final gauge. The starting material for Cold Rolling always has a No. 1 finish. Cold Rolled material is supplied with the following standard mill finishes.
No. 2D Finish
A no. 1 Finish after being Cold Rolled, Annealed, Pickled and Passivated. This results in a uniform dull matt finish, superior to a No. 1 Finish. Suitable for industrial application, and eminently suitable for severe deep drawing as the dull surface, (which may be polished after fabrication) retains the lubricant during the drawing operation.
No. 2B Finish
A 2D Finish is given a subsequent light skin pass cold rolling operation between polished rolls. This is the most common finish produced and called for on sheet material. It is brighter than 2D and is semi-reflective. It is commonly used for most deep drawing operations, and is more easily polished to the final finished required than is a 2D finish.
No. 2BA Finish
This is more commonly referred to as a BRIGHT ANNEALED (BA) FINISH. Material with a No. 1 finish is Cold Rolled using highly polished rolls in contact with the steel surface. This smooths and brightens the surface.
The smoothness and reflectiveness of the surface improves as the material is rolled to thinner and thinner sizes. Any annealing which needs to be done in order to effect the required reduction in gauge, and the final anneal, is effected in a very closely controlled inert atmosphere. No oxidation or scaling of the surface therefore occurs and there is no need for additional pickling and passivating.
The final surface developed can have "MIRROR" type finish similar in appearance to the highly polished No. 7 and No. 8 Finishes.
Note: Much of the 2B Finish sheet imported is not a true 2B Finish. Mills which operate bright annealing facilities will often carry out all the annealing operations of Cold Rolled material in such facilities. This leads to a superior "2B" finish as no oxidation or scaling takes place during the annealing operation, even though the actual rolling may be effected on polished rolls as for normal 2B Finish, but not highly polished as would be needed to produce a BA finish.
The following finishes are all mechanically produced polished finishes. As well as being standard mill finishes, they are also applied to stainless steel articles and components to meet the required aesthetic criteria. It should be appreciated that factors such as hand polishing vs. mechanical polishing; polishing a flat product as against a component of complex shape; thickness and composition of material can affect the visual appearance of the final surface.
No. 3 Finish
This is a ground unidirectional uniform finish obtained with 80 – 100 grit abrasive. It is a good intermediate or starting surface finish for use in such instances where the surface will require further polishing operations to a finer finish after subsequent fabrication or forming.
No. 4 Finish
This is a ground unidirectional finish obtained with 150 grit abrasive. It is not highly reflective, but is a good general purpose finish on components which will suffer from fairly rough handling in service (eg restaurant equipment).
No. 6 Finish
These finishes are produced using rotating cloth mops (Tampico fibre, muslin or linen) which are loaded with abrasive paste.
The finish depends on how fine and abrasive is used, the uniformity and finish of the original surface. The finish has a non-directional texture of varying reflectiveness. "Satin Blend" is an example of such a finish.
No. 7 Finish
This is a buffed finish having a high degree of reflectiveness. It is produced by progressively using finer and finer abrasives and finishing with Buffing compounds. Some fine scratches (grit lines) may remain from the original starting surface.
No. 8 Finish
This is produced in an equivalent manner to a No. 7 Finish, the final operations being done with extremely fine buffing compounds. The final surface is blemish free with a high degree of image clarity, and is the true mirror finish.
Note: The finer polished finishes (No. 4, No. 6, No. 7 and No. 8) are generally only produced one side of the sheet, the reverse side being either a 2B or No. 3 Finish.
Data Sheets
The following specification data sheets are provided as PDF files. You must have Acrobat Reader to view and/or save these files. A free version of Acrobat Reader is available to download here.
Aircraft and aerospace stainless steel
The following information is provided as PDF files. You must have Acrobat Reader to view and/or save these files.